The Owners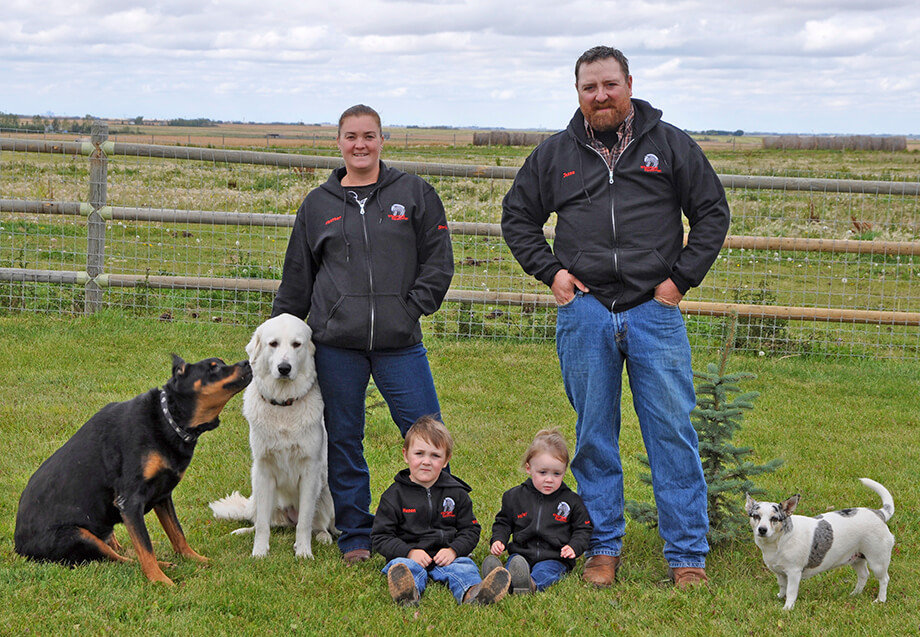 Heather Tanner

Highlights
· Owner (on site) and Manager, Heather Tanner
· Over 20 years' experience with equine facilities, variety of horse breeds and disciplines
· Graduate of Olds College; Equine Sciences Diploma
My Story

I
n 1996 I purchased the horse that would change my life, Tinkerbell or "Tink", as I affectionately called her. Over the next 17 years, we rode and competed, and I learned how to care for, feed and be responsible for my equine partner. Tink helped me realize that horses and all things equine were my path in life and so began my dream of having and operating an equine facility of my own.
I enrolled and graduated from the Equine Sciences program at Olds College, during which time I worked for a Thoroughbred Lay Up and rehabilitation facility near Didsbury. The opportunity to work alongside the owners of that facility and other equine professionals provided me with valuable information I am so thankful for. My standards and protocols to care for everything from healthy to injured, sick or aging horses develop their knowledge and guidance, I use those approaches at my facility today. After graduating and working at numerous equine facilities over the years, my dream was realized and in October 2009, Wheatland Equestrian opened its doors.
I'm passionate about the care and well-being of horses, and my objective is to provide horses, boarders and riders of all ages and disciplines a fun, safe, non-competitive, leisure facility where they feel welcome to enjoy. My husband Jesse and our two children live on the property along with many other much-loved four-legged pets.
Please contact me with any questions you may have;
I look forward to meeting you and your equine friend!
The Facility

W
e are an easy going Western and English facility that can accommodate all horse and rider needs. With our 80′ x 160′ heated indoor arena, 100′ x 200′ outdoor arena and a trail to ride out on, there is always something to do here. We also have lots of obstacles to fit any discipline.
Wheatland Equestrian also has our in house Equine Canada level 2 trainer, Cailin Kopetski to offer lessons. We can cater to very beginner students and all the way up to experienced. We also run lots of events and fun days to keep you and your horse enjoying life.
We have 3 levels of board.  All levels of board come with full access to the facility, a personal locking tack locker, and parking for a horse trailer. We are also now storing a small number of holiday trailers.